Point cameras, not guns.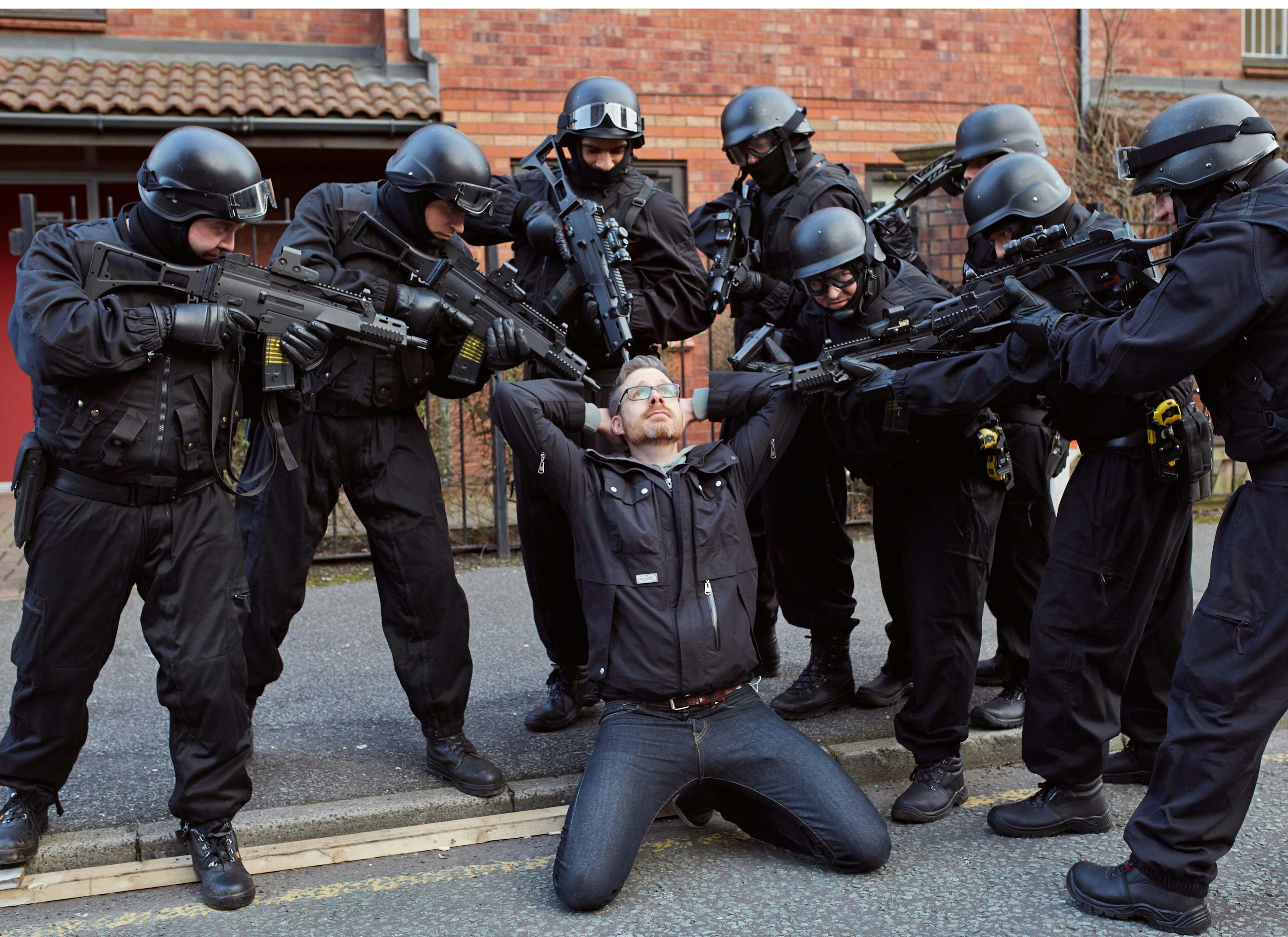 The first film I ever shot was a horror called "The Pumpkin Master". Don't bother looking it up on IMDB, it was shot on my housemate's handycam and tragically never received the red carpet premiere it truly deserved. It was however critically acclaimed by the 5 friends who watched it.
Since being in the industry I've worked in commercials, music videos, features and shorts. I've had stints as a director and also founded an award-winning production company, but ultimately it's my love of lighting and camera work that has been behind it all. I now focus solely on cinematography and if I'm not shooting something, you can bet I'll be watching films, trawling through old editions of ASC and BSC magazines, listening to podcasts about lighting or generally geeking out over film.
I'm a firm believer that a DP's greatest work is done in pre-visualisation, it's the difference between image taking and image making. I like to work closely with my collaborators in pre-production so that we can work through most of the challenges before the cameras start rolling. I find detailed preparation gives me more freedom on set, it allows me to see creative opportunities when they present themselves and crucially it gives me that space to collaborate more instinctively with the director.

I own various equipment, including an 8K RED V-Raptor and a 6K RED Komodo digital cinema camera, plus a full set of full-frame cine lenses. I believe technology gives us choices but it also has the ability to restrict us, so whilst technical proficiency is essential, I try not to get bogged down by the gear. Knowing not only what tools are available but also knowing exactly how far those tools can be pushed, gives me a huge palette to work from.
In recent years I have become known for my ability to light big "oners" (continuous moving camera shots that cover large sections of a story or span large areas of a set). I also have extensive experience of working with motion control and lighting for seamless shots, both on location and in the studio. I like to operate the camera and I keep myself in top physical condition so that I'm always ready to go handheld. Studying physical movement has been behind the success of my handheld work and I've taken a lot of inspiration from the work of Sean Bobbitt, BSC in this regard.

This industry we work in is a crazy game and I feel incredibly fortunate to be a part of it. You'll always find me smiling because I know how lucky I am to have found this path. The people, the places, the amazing things we get to do, it's a privilege.


JAMES STONELEY

+44 (0) 7886 989 516
London, Birmingham & Manchester